on Mon Jul 02, 2018 11:06 am
Trolling, as well as avoiding trolls, can be hard work some times. How many fake accounts do you have to get the job done?
Guest

Guest

on Fri Jul 06, 2018 5:31 am
After checking my files, here is the summary.
1 BankOutlaw account (which still exists, although Todd claimed to have had the account terminated) The account was suspended for 30 days due to some
                                          material I posted on my wall, when the account was reactivated, I never used it again in the CCS environment.
1 Uncle Jed account (Uncle Jed was a good man, Uncle Jed said so many times)
9 Charlie accounts (Charlie Wentworth, Charlie Wallingford, Charlie Wellington, Charlie Westmorland, Charlie Westinghouse, Charlie Worthington, Charlie
                                  Washington, Charlie Westminster and Charlie Wonton)
7 Çharlie accounts (most of the same last names as the other Charlie)
4 Vincenzo accounts (Remember Vincenzo, Vincenzo from Palermo!)
1 CigarsAsh account
1 Josie account, (loved the photo I used on that account)
There were no others.
Beyond popular rumors and belief's, I was never MM, Todd, Gordo, Brandy, Tavares or anyone else.
For the record, I never cloned anyone, there was no need to do so, I am The Charlie
, and never made any attempt to decieve my existance with a clone.
Also for the record, Jess had many accounts, she probably still does. I know she was a Gordon clone, an IAN clone and a MM clone. She told me so in one of the many Emails she sent me. I suspect she was a Brandy clone as well, but I can't substantiate this allegation.  Honestly, who gives a fuck anyway. Jess was also the mastermind of the "Gordo in Drag" photo, she actually sent it to me in an email, looking for my approval on distribution. I told her I had no interest in spreading Fake News using a photo she found on one of the many porn sites she frequents.
* * * * * * I am the Charlie * * * * * *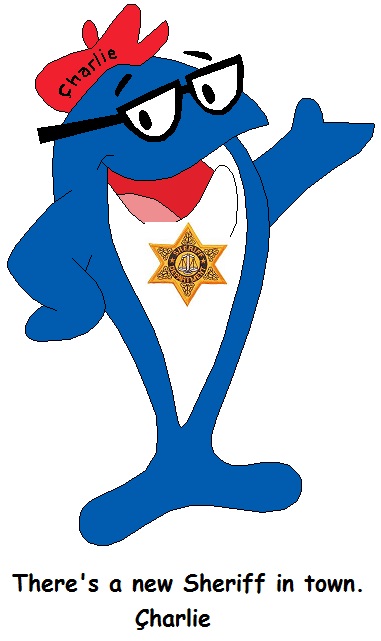 timberly

Guest

on Fri Jul 06, 2018 8:44 am
on Fri Jul 06, 2018 9:36 am
A good clone never breaks character....never. If you can easily tell a clone from the "real" one then you are just being lazy.

on Sun Jul 08, 2018 10:19 am
JESSSUS AN IAN CLONE? I DONT THINK SO!
Guest

Guest

on Sun Jul 08, 2018 4:40 pm
IANMO wrote:JESSSUS AN IAN CLONE?   I DONT THINK SO!
I have no reason to lie. I could provide you with her email's to me admitting and bragging how she "played" the both of you. However, being the stupid gullybell schmuck that you are, you would probably say I faked the emails. Personally, I don't give a fuck what you believe. I know what the truth is.
What's even funnier, Jess had you fooled then and now.
Here's another SCHMUCK
on Mon Jul 09, 2018 9:44 am
A poor effort here of MM in his charlie clone account. January 2017
Guest

Guest

on Wed Aug 01, 2018 3:39 am

Permissions in this forum:
You
cannot
reply to topics in this forum